Fishermans Walk is an historic green space near to both the coast and the busy shopping and traffic area of Southbourne Grove.
The Friends of Fishermans Walk (FFW) are a volunteer group of local residents committed to raising awareness and use of the Walk and regenerating it for the benefit of the community.
Join the Friends of Fishermans Walk group page on Facebook for up-to-date news about the Walk or follow . If not already on Twitter, sign up here http://twitter.com/ - it's FREE.
Update as at 01 August 2018
NEXT UP IN FISHERMANS WALK WE HAVE OUR ANNUAL DOG SHOW
THIS AUGUST BANK HOLIDAY MONDAY
Note: Dog Registration starts at 11:00 on the Day
On the Bandstand
12:00 Paul Kinvig
followed by...
BLUE TIDES
followed by
Karl Lattimer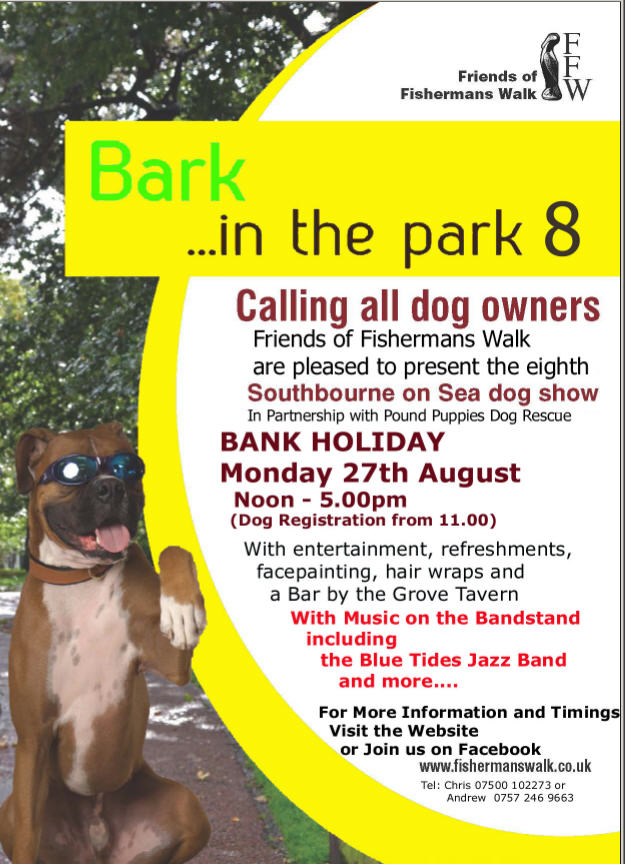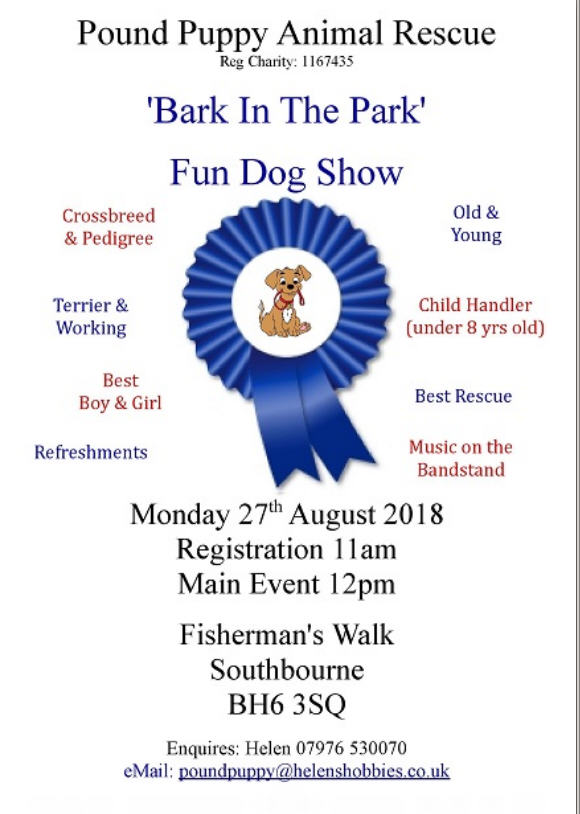 FFW EVENTS 2018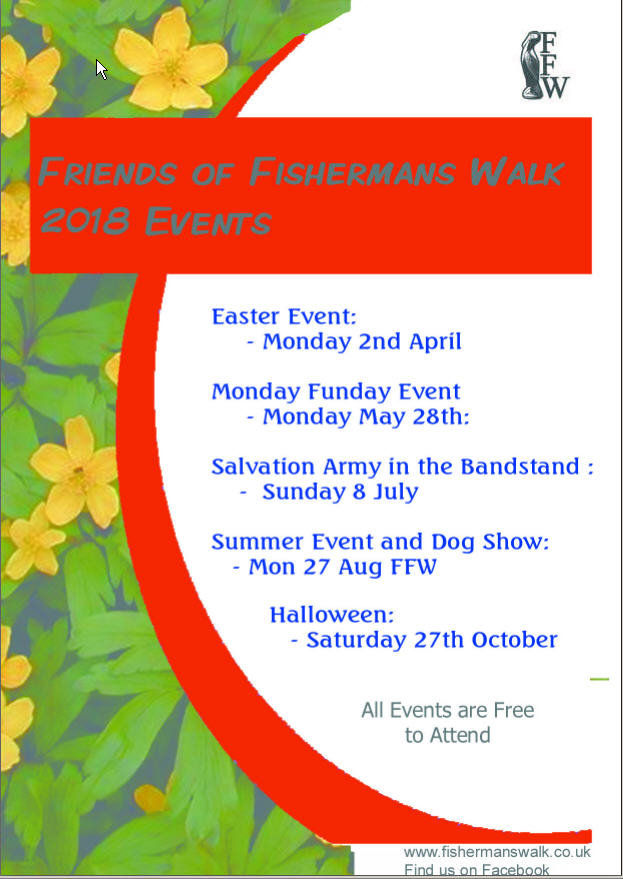 Please feel free to print out the poster and distribute as you see fit. You could also forward this link to anyone you feel might like to come along
OTHER FORTHCOMING EVENTS:
Please see "Events Calendar" for a full list of 2017 Events

more information to follow...Look out for the posters around Southbourne and Fishermans Walk and keep coming back to the website to check for updates!
If you would like to help or have suggestions on how we could develop these popular events further, please get in touch with us by email or contact us by telephone on 07831 175312.
FFW have a YouTube channel showing short films about our events and the Walk. Click HERE to view and then subscribe to the channel for further updates.

DOGGIE DOOS:

We have a lot of Dog Lovers using the Walk throughout the years and we know the vast majority of those are responsible dog owners, however we do occasionally hear of issues with dogs in the walk and in response have produced this poster .....
Please click here to get in touch with us by email or contact us by telephone on 07831 175312.